Cagliari is one of the hidden gems of the Mediterranean. While many travellers are attracted to the luxurious attractions of the Costa Smeralda, Cagliari offers an authentic and fascinating experience for those seeking to discover the true soul of the island. With its millennial history, rich culture and breathtaking views, Cagliari is a destination that enchants visitors of all ages.
Located on the southern coast of Sardinia, the city is a fascinating fusion of ancient history and modern Italian lifestyle. Rooted in the past, dating back to ancient times with a labyrinth of cobbled streets in the historic centre, imposing medieval towers and Roman remains are just some of the attractions Cagliari has to offer. One of the main attractions is the Roman Amphitheatre, an imposing amphitheatre dating back to the 2nd century A.D. that once hosted shows and gladiator fights.
A breathtaking panorama from the Citadel of Museums
For a breathtaking panoramic view of the city, the Cittadella dei Musei is an absolute must. This museum complex houses several museums, including the National Archaeological Museum of Cagliari, which has an extraordinary collection of artefacts dating back to the pre-Nuragic era. Climbing the terrace of the Bastion of Saint Remy, part of the Citadel, offers a spectacular view of the city, the harbour and the crystal clear sea.
Cagliari's beaches: a paradise of sand and crystal clear sea
Cagliari boasts some of the most fascinating beaches in Sardinia. These beautiful stretches of white sand and crystal clear waters are the perfect place to spend a relaxing day and immerse yourself in the natural beauty of this region.
Cagliari's favourite seafront promenade is undoubtedly Poetto, Cagliari's most famous beach and a must-see attraction. At 8 kilometres long, this beach is a paradise for sun and sea lovers. Its golden sandy shore and shallow waters make Poetto perfect for families with children. The beach also offers numerous facilities, including restaurants, bars and sports activities such as windsurfing and kitesurfing. Moreover, during the summer season, the beach is also animated by nightclubs, offering a lively and welcoming atmosphere.
If you are looking for a less crowded and more authentic destination in Sardinia, Cagliari is definitely the perfect choice.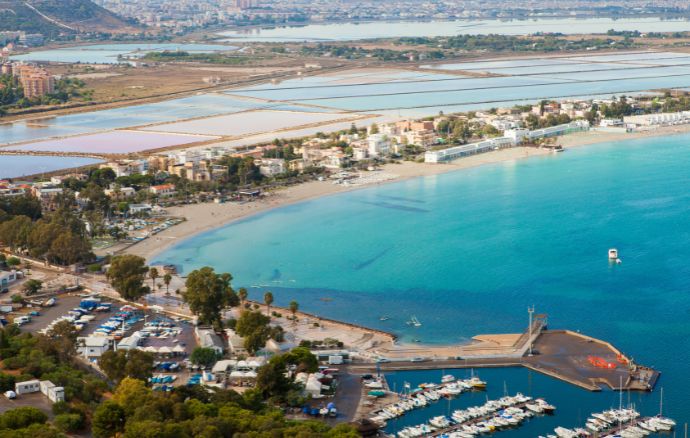 A food and wine trip to Cagliari
Cagliari offers not only breathtaking views and heavenly beaches but also a delicious food and wine experience. Sardinian cuisine is a joy for the palate, with traditional dishes including malloreddus (Sardinian gnocchetti) and porceddu (roast suckling pig). Don't forget to pair your meal with local wines such as Cannonau and Vermentino, made from grapes grown in the surrounding hills.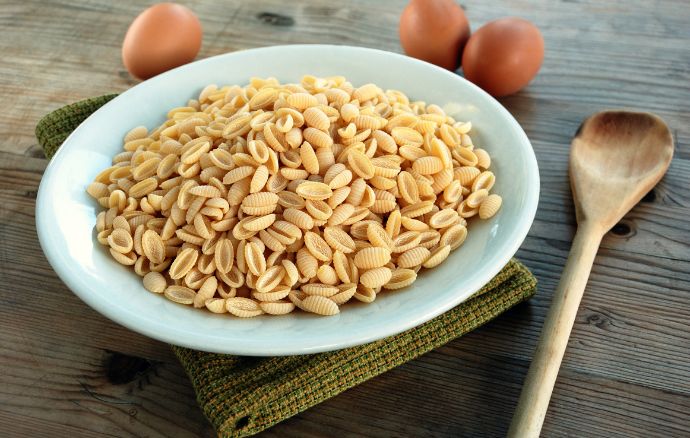 Therefore, we can say that Cagliari is a destination that offers everything one could wish for from a holiday in Sardinia: a fascinating history, enchanting beaches and a rich and vibrant culture. To visit Cagliari is to discover an authentic part of the island, where natural beauty blends harmoniously with ancient historical heritage. Whether you are a lover of history, a nature enthusiast or a simple seeker of relaxation on the beach, Cagliari will captivate you with its unique and unforgettable charm.
Looking for advice on where to stay? Click here to consult the list of establishments registered on Nozio.com and book on their Official Site at the best conditions!