Lignano Sabbiadoro: seaside, sport and nature
Guides
Located in the province of Udine, Lignano Sabbiadoro is a popular seaside destination in Friuli Venezia-Giulia, appreciated by families and young people alike. In fact, its 8 km of golden beach with shallow waters, its calm sea and its well-equipped facilities make it a perfect destination for family tourism, while the effervescence of its nightlife and fashionable boutiques make it suitable also for youth tourism.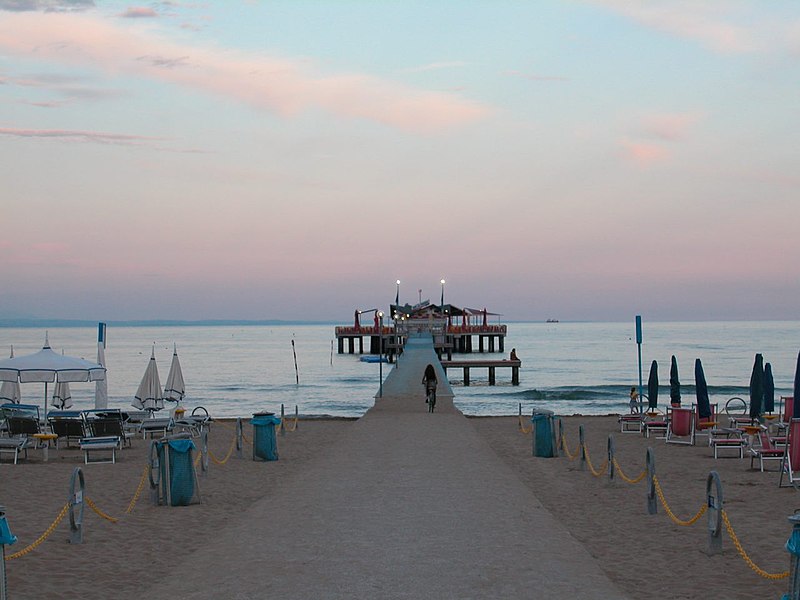 There are three souls encompassed in the town:
Sabbiadoro: for nightlife and shopping;
Pineta: surrounded by greenery for lovers of tranquillity. It is part of Natura 2000, a European network for the conservation of biodiversity. It is also the most family-friendly area.
Riviera: the southernmost area of Lignano, with large green areas where to walk and relax. It overlooks the Marano lagoon, an unspoilt expanse of canals, sandbanks and typical fishermen's huts.
As one of the oldest seaside resorts in Italy, Lignano's tourist vocation was born in the 1930s, but the first hotel settlements date back to the early 20th century, a period when the peninsula could not be reached by land.
What to see
Terrazza a Mare:this is a pier equipped with a bar and restaurant surrounded by a terrace offering a 360 degree panorama.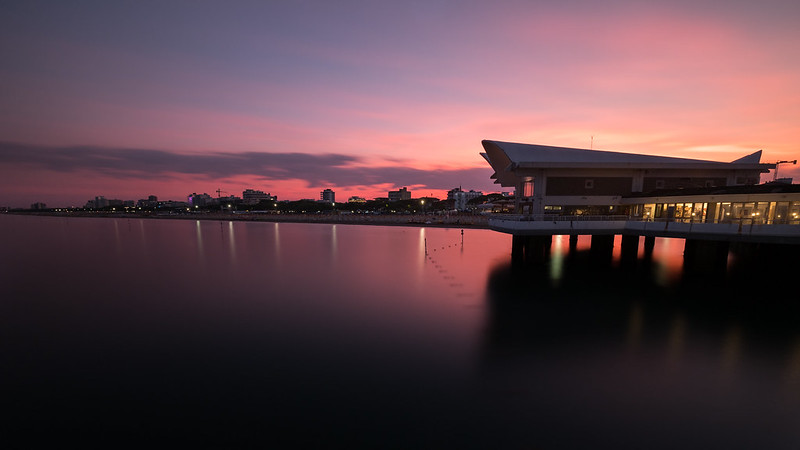 Faro rosso (red lighthouse): this is an old lighthouse located on the easternmost tip of Lignano, a reference point for sailors for many years; it has recently been restored.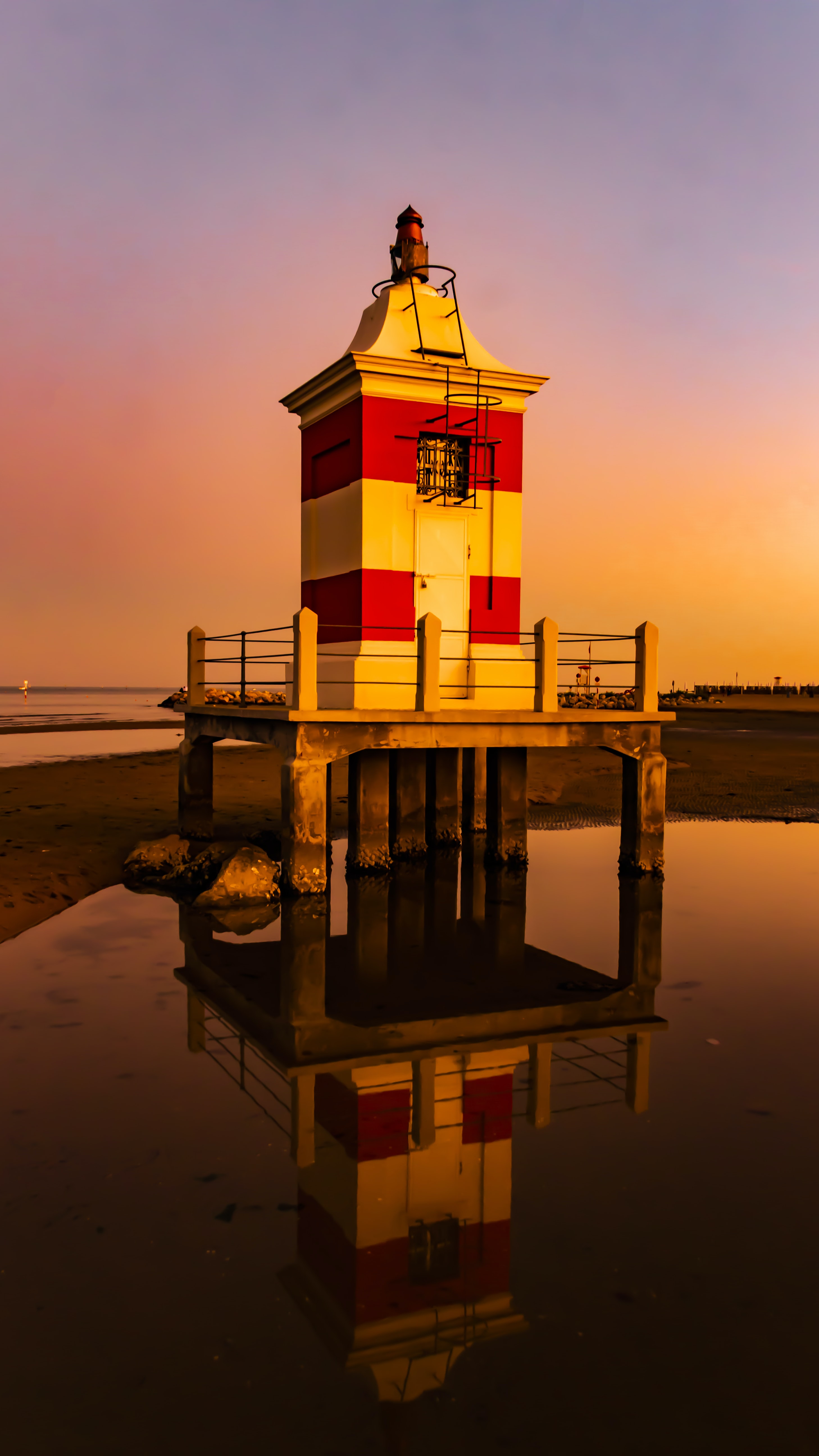 A similar one was built to its left, further out to sea and connected to the beach by a wooden footbridge. It therefore lends itself as an evocative viewpoint.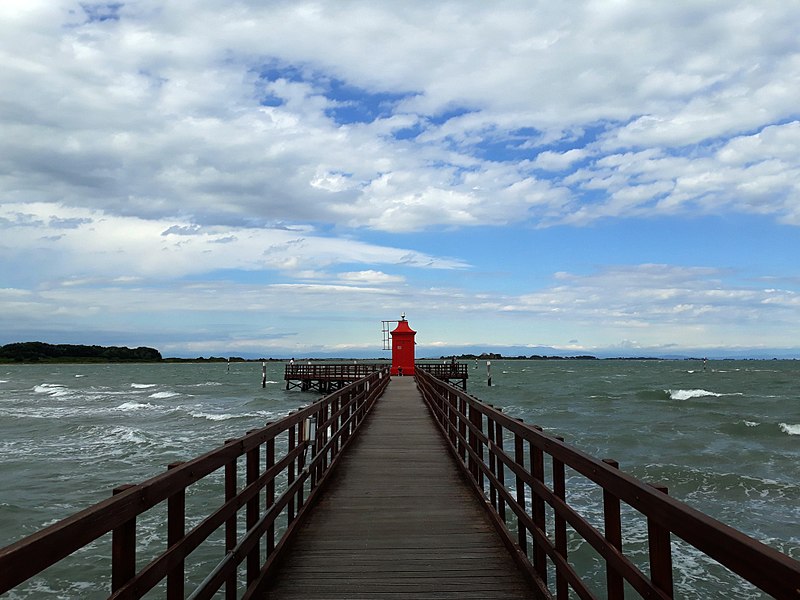 Foce del Tagliamento Nature Reserve: just a 6-minute drive from Lignano, we recommend a visit to this magnificent nature reserve in Bibione. Established with the aim of protecting the local flora and fauna, you will find around thirty different habitats, some of which are protected at EU level such as the Dunes and rare floral and animal species such as tortoises, amphibians, reptiles and birds.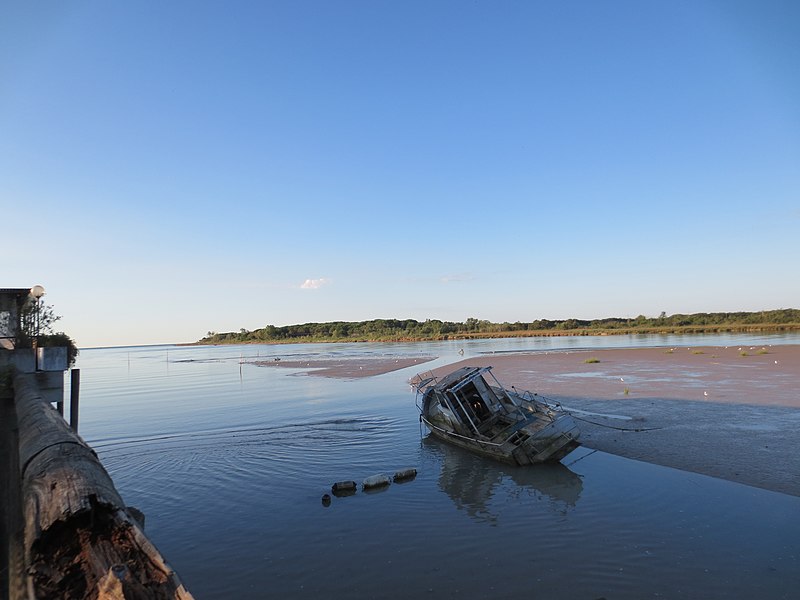 Hemingway Park:Lignano's history is intertwined with the life of writer Ernest Hemingway. On a visit to the Kechler family in 1954, Hemingway was fascinated by the natural landscape of the area, uttering a famous phrase "But this is Florida, or rather it is the Florida of Italy!", probably due to its similarity to the Everglades nature reserve in Florida, USA.

Sports activities
Lignano Sabbiadoro is also a city with an important sporting tradition, hosting many national and international competitions. It is therefore endowed with excellent sports facilities, allowing a wide range of sports to be played at both competitive and amateur levels.
Among the most popular are obviously sea sports such as rowing, windsurfing and sailing, sup and kayaking, with numerous schools and qualified teachers. In addition, the beach is often used as a real outdoor gymnasium, and at different times you can find beach volleyball, water aerobics, muscle toning, dancing and children's activities such as animation and baby dance.
Where to stay
Anyone in Lignano can find accommodation to suit their needs: hotels, equipped campsites and tourist villages, flats, bungalows, cottages and bed&breakfasts can be found in all three areas (Sabbiadoro, Pineta and Riviera).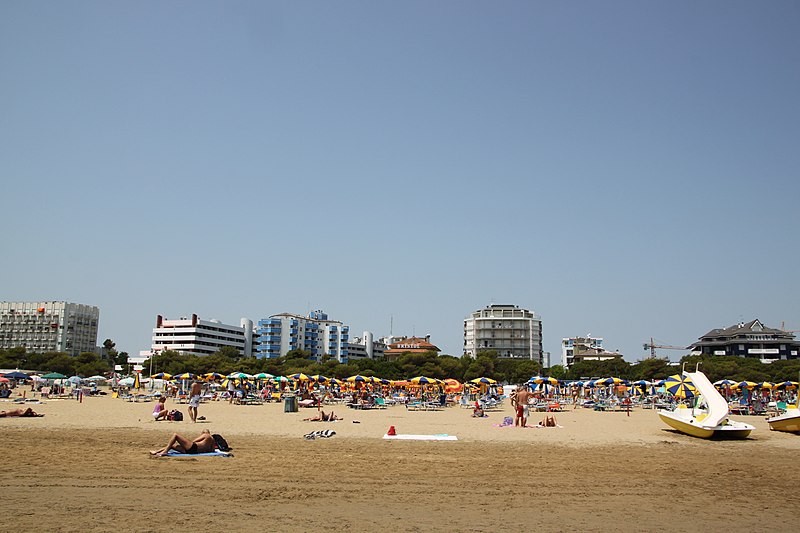 Looking for advice on where to stay? Click here to consult the list of establishments registered on Nozio.com and book on their official website at the best conditions!
Sources: www.lignanosabbiadoro.it, www.lignano.org