Modena: explosion of flavours
Food
Modena is a paradise for lovers of good food. In this article we will list the main dishes the city has to offer. The city is dotted with excellent restaurants, and it is difficult to find one that could be considered 'touristy'. In fact, all gastronomic experiences in Modena are designed with a local perspective.
Starters
Among the most popular are gnocco fritto, a deep-fried sheet of bread popular in and around Modena, and crescentine, a typical bread from the Modena Apennines, better known outside the region of production as "tigelle". Both are used with spreadable cheeses and fine cured meats, typical is Modena PDO ham along with other regional specialities such as Mortadella di Bologna IGP, Prosciutto Crudo di Parma and Coppa Piacentina.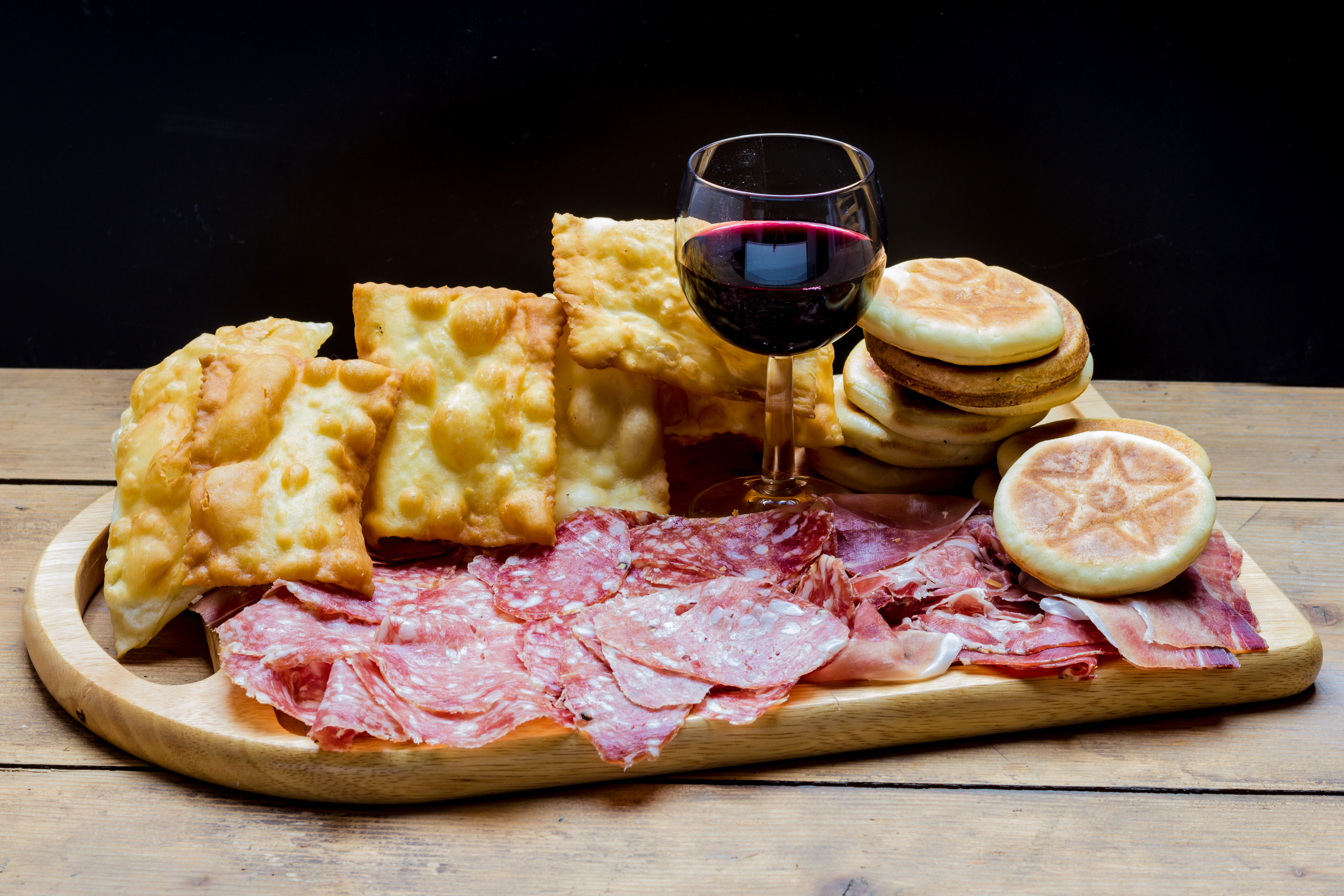 First courses
Pasta is the undisputed protagonist of Emilian cuisine. We can find it filled, as in the case of the much-loved tortellini (whose origin is disputed with Bologna) and tortelloni (crescent-shaped), or unfilled, in the case of tagliatelle and lasagne. According to tradition, tortellini must be served in broth and their filling must contain pork loin, prosciutto, mortadella, Parmigiano Reggiano, eggs and nutmeg. Tortelloni, on the other hand, are larger, made with ricotta cheese, Swiss chard, spinach and Parmesan cheese, and served mainly with butter and sage or ragù. A version commonly served in Modena is tortelloni dressed with aged balsamic vinegar and sprinkled with Parmigiano Reggiano.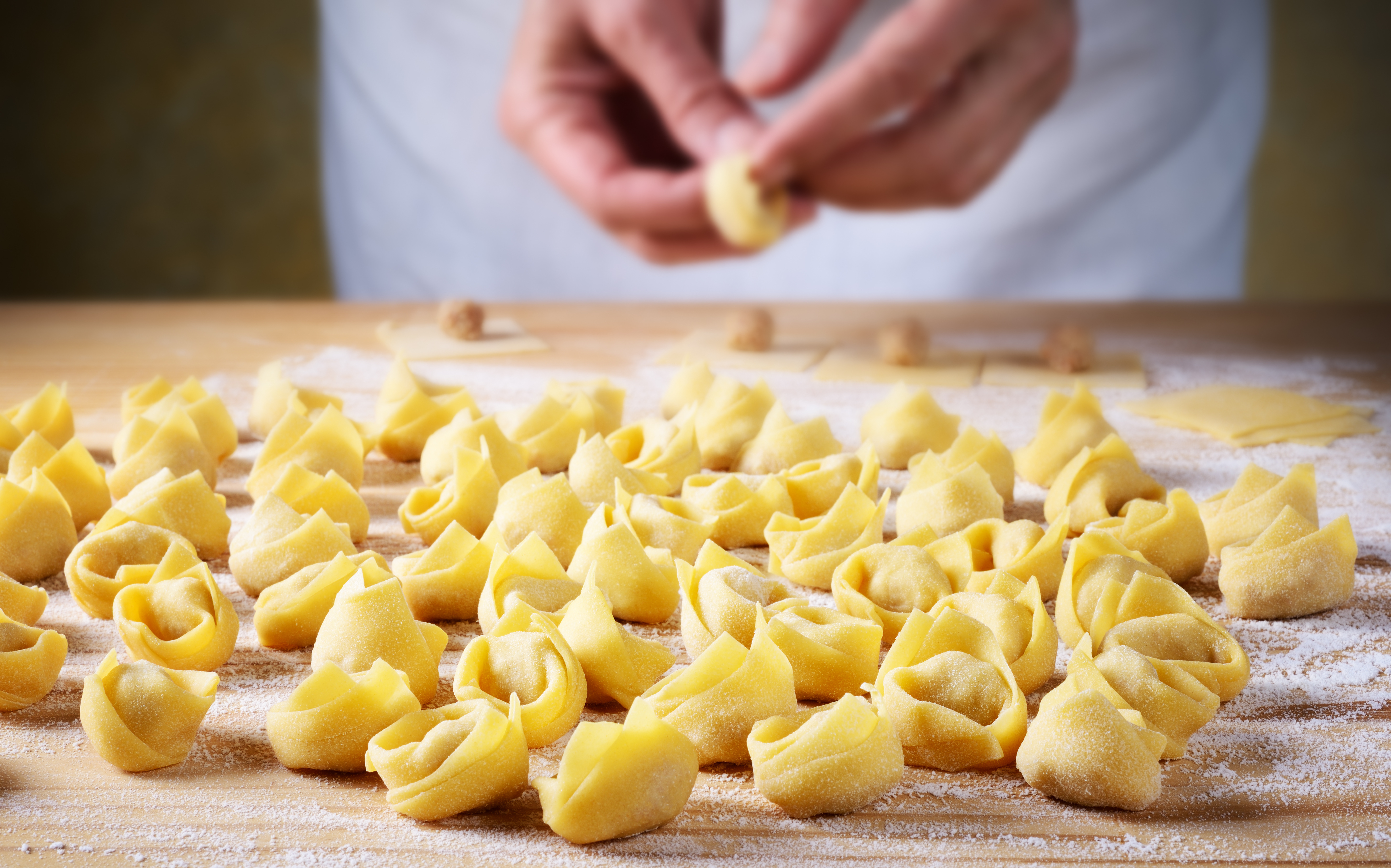 Main courses
Meat is king in the main courses of Modenese cuisine. Cotechino is a boiled animal intestine filled with different varieties of minced meat and served with lentils and mashed potatoes (spiced pork parts and pork rind). Classic zampone, on the other hand, is prepared directly from the pig's foreleg, like cotechino, but with a stronger flavour. Both have the quality guarantee PGI (Protected Geographical Indication).
Desserts
The most popular desserts are the classic bensone di Modena, covered in sugar, and torta Barozzi, a flourless cake made with dark chocolate, almonds and peanuts that originated in Vignola, near Modena.
Wines
Lambrusco, the famous red sparkling wine, has a long history dating back to Roman times, when the term 'lambrusca' was used to describe the wild vine. Lambrusco Grasparossa di Castelvetro Doc, Lambrusco di Sorbara Doc, Lambrusco Salamino di Santa Croce Doc and Lambrusco Modena Doc are the four DOC wines recognised in the province of Modena.
Excellences
Balsamic Vinegar of Modena

The consortium that regulates balsamic vinegar of Modena sets the standards for the region. There are two PDO versions of Balsamic Vinegar of Modena: Traditional Balsamic Vinegar of Modena Affinato (or aged) must be aged for at least 12 years, while Traditional Balsamic Vinegar of Modena Extra Vecchio (or extra-old) must be aged for at least 25 years.

Parmesan Cheese (Parmigiano Reggiano)

As with balsamic vinegar, a consortium operating according to strict PDO specifications controls the production of Parmigiano Reggiano. It is a lengthy production process, at the end of which the cheeses must be matured for a minimum of 12 months, but the best are matured much longer, giving the cheese a richer flavour.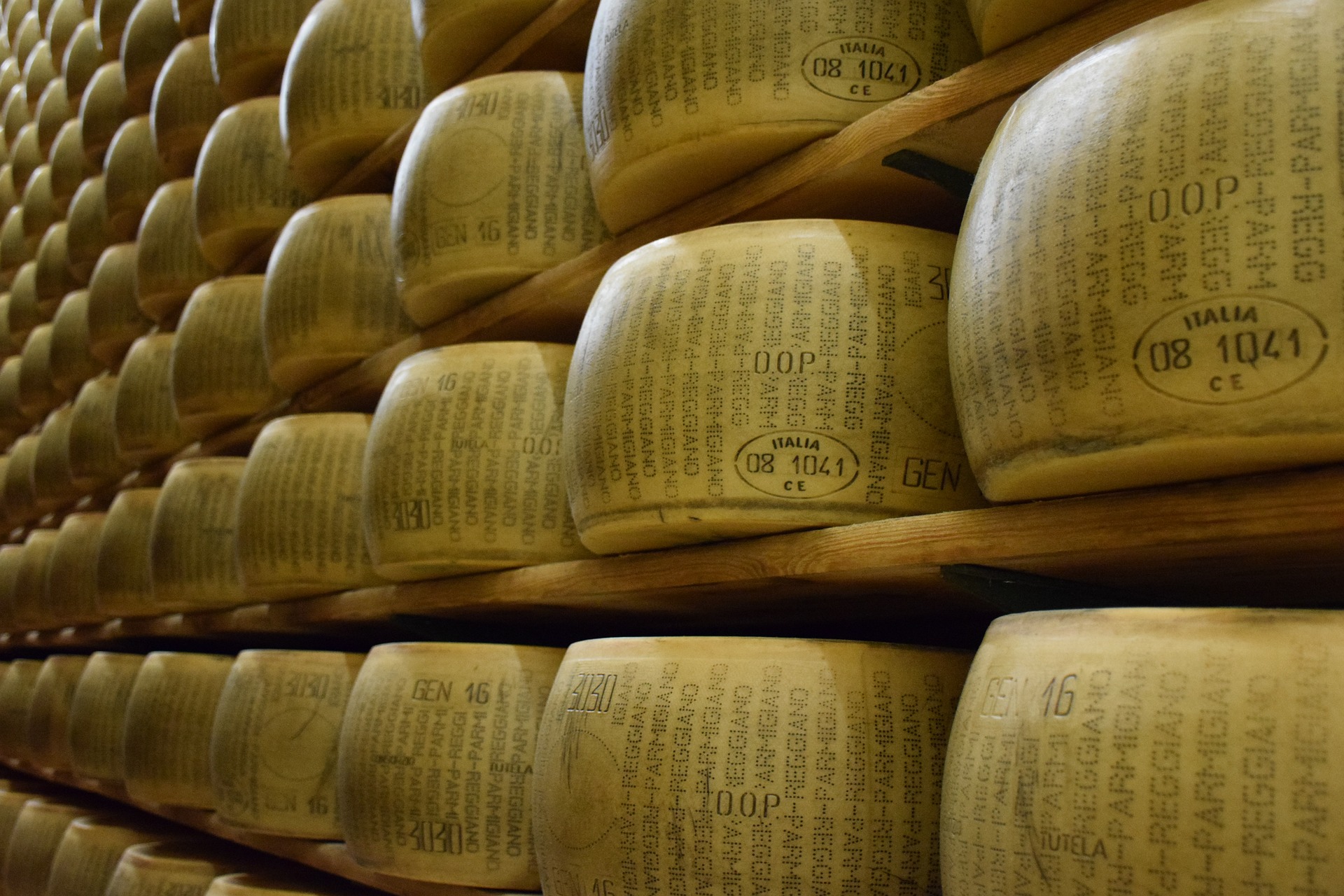 Are you hungry now? Now all you have to do is try the specialities of Modenese cuisine for yourself.