The Emerald Coast: what to know
Guides
The Emerald Coast is a luxurious tourist destination located in northeastern Sardinia, the area of which boasts a beautiful coastline with crystal clear waters, sandy beaches and breathtaking scenery.
In the late 1950s, Karim Aga Khan, a British citizen of Arab origin, arrived there with the visionary idea of turning it into a luxury tourist destination. He invested in developing the area, building high-end hotels, villas and marinas and attracting wealthy visitors from all over the world.
It is known for its exclusive resorts, high-end restaurants and designer stores. The architecture of buildings in the area is distinctive, with a mix of traditional and modern styles. All this has made it a popular destination for celebrities and high-profile people, and it is a hotspot for luxury yachts and sailboats.
How to reach the Emerald Coast
It is possible to reach the Costa Smeralda by ferry or by plane. In either case, it is necessary to reach Olbia, the main locality. From there, travel north on SS 125, then turn left onto SP 73 to reach Portisco. Take the SP59 to Porto Cervo and then the SP94 northward. If you decide to take the ferry, you may have the advantage of taking a car or motorcycle with you so you can easily get around this paradisiacal coast.
Main localities
The Emerald Coast stretches from the Gulf of Cugnana, near Olbia, where the beaches of Rena Bianca and Portisco can be discovered, to the coast of Arzachena, in the province of Sassari. In addition to the popular Porto Cervo, the region is home to numerous well-known spots, including crystal-clear beaches, houses with sea views, resorts and luxury shopping.
Porto Cervo
Porto Cervo overlooks a natural harbor created by the inlet of the Gulf of Arzachena, which resembles the shape of a deer. In the 1960s, the first artificial harbor, now called Porto Vecchio, was built in the southern part of the region at the request of Prince Aga Khan. It has become a symbol of the luxury and extravagance of the Emerald Coast, attracting nationally and internationally famous personalities and hosting one of the most important marinas in the Mediterranean, where luxurious yachts can be admired in summer.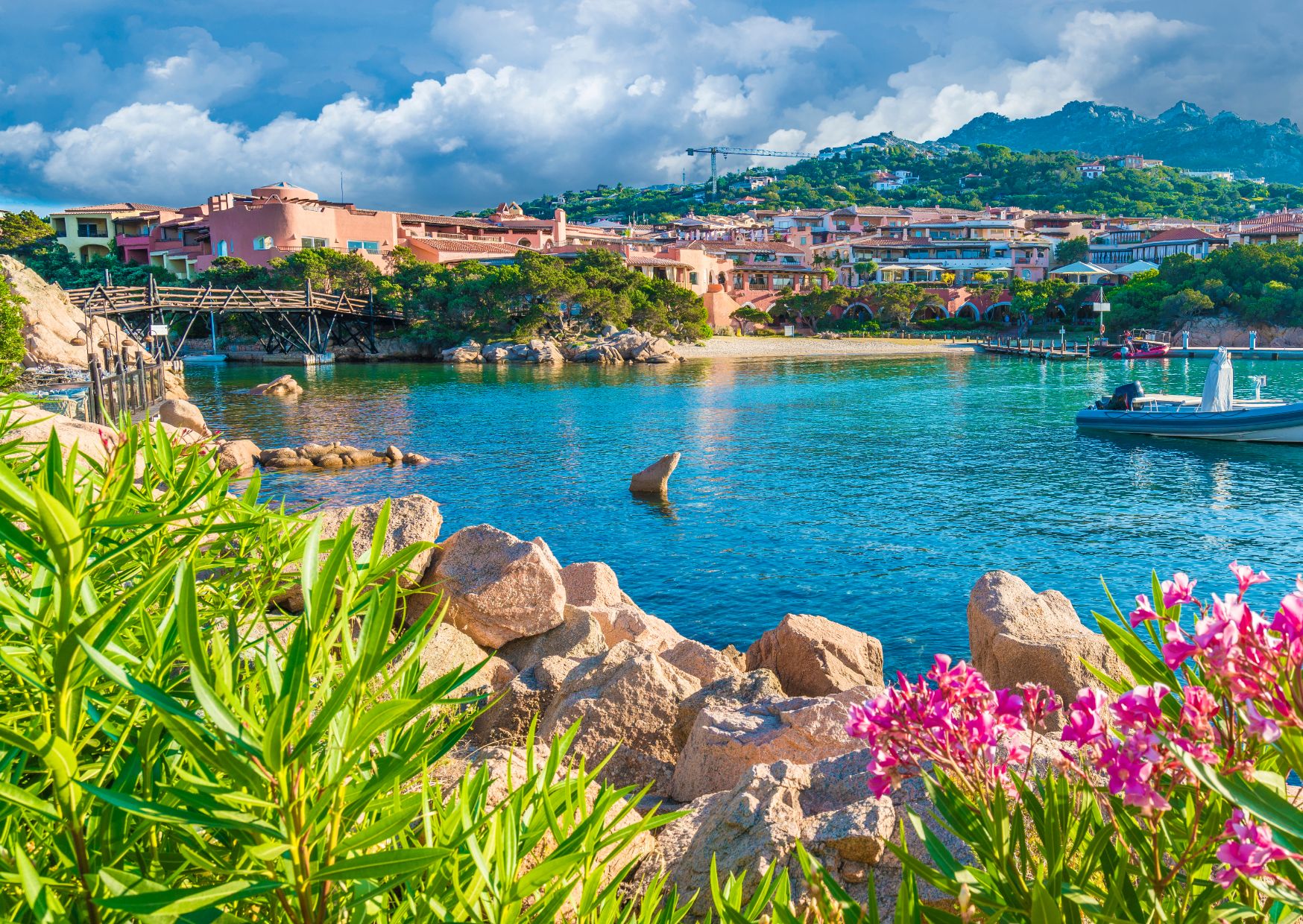 Porto Rotondo
Commonly linked to the Emerald Coast, but although it is not exactly its own resort, it has all its characteristics.
It is a picturesque tourist district of Olbia, located between the gulfs of Cugnana and Marinella. It is located a few kilometers from Golfo Aranci, Palau and Arzachena. The town has a well-equipped marina, with 800 berths, and is built in harmony with its surroundings, with breathtaking land and seascapes. Porto Rotondo is a magical place, suitable for everyone, which fascinates and amazes all year round. Visitors can explore it by foot, bicycle, or boat, and enjoy a delicious ice cream by the harbor, a cocktail at sunset, and a delicious dinner of local specialties.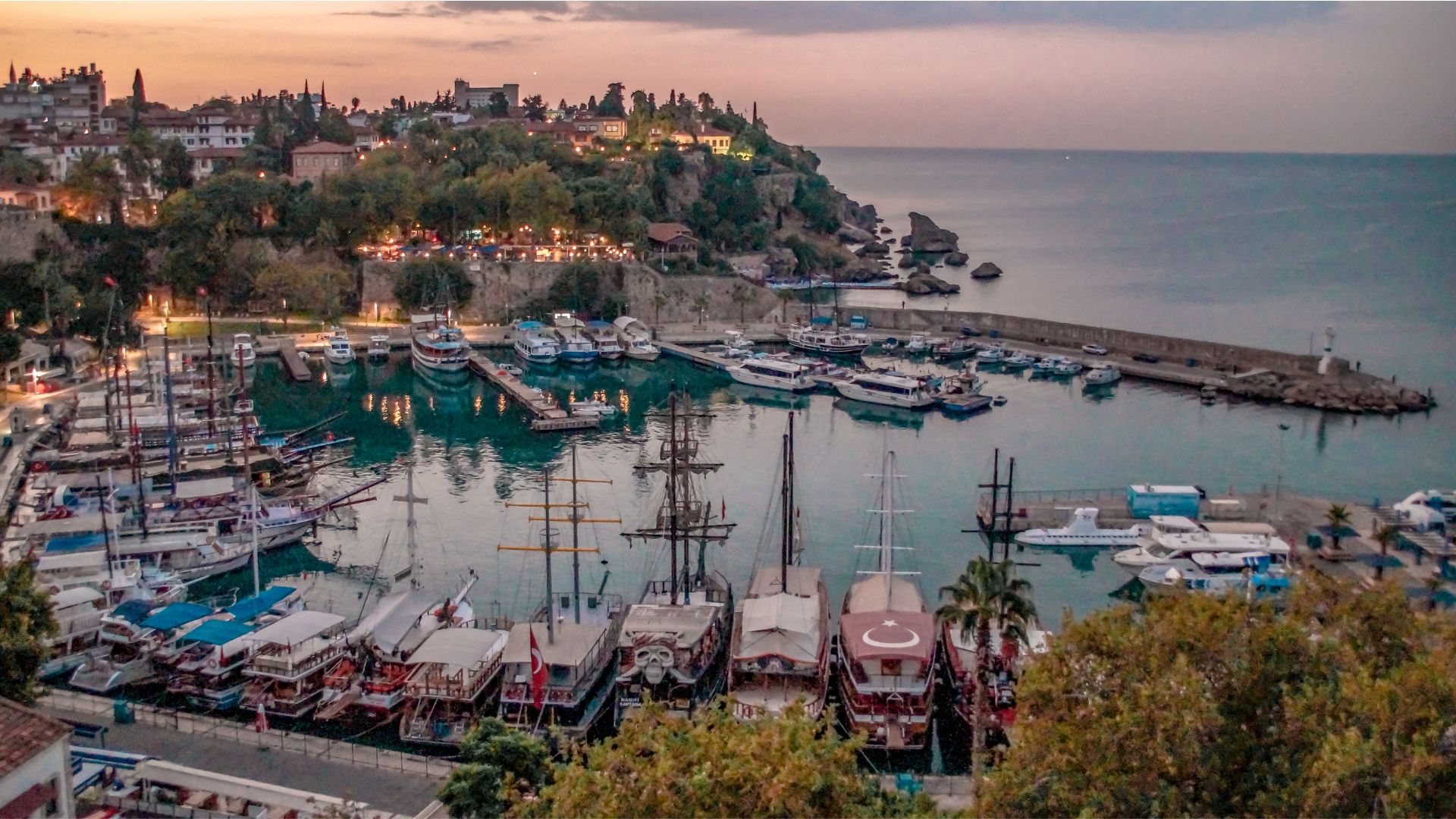 Arzachena
Town around which the Emerald Coast was born, rich in breathtaking landscapes, beaches of incomparable beauty, hills covered with vineyards and archaeological treasures. A vast territory 25 km from Olbia, unique in its kind.
Where to stay
The Emerald Coast, although famous for its luxury hotels overlooking the sea, offers different types of accommodations such as campgrounds, bed and breakfasts, and vacation homes. An alternative for those who want to experience a quieter vacation away from the hustle and bustle is to stay inland in Sardinia, which reserves cheaper prices and a more authentic experience.
Looking for advice on where to stay? Click here to consult the list of establishments registered on Nozio.com and book on their official website at the best conditions!