Dharma Luxury Hotel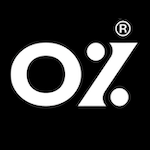 Roma, Lazio - Via Torino, 123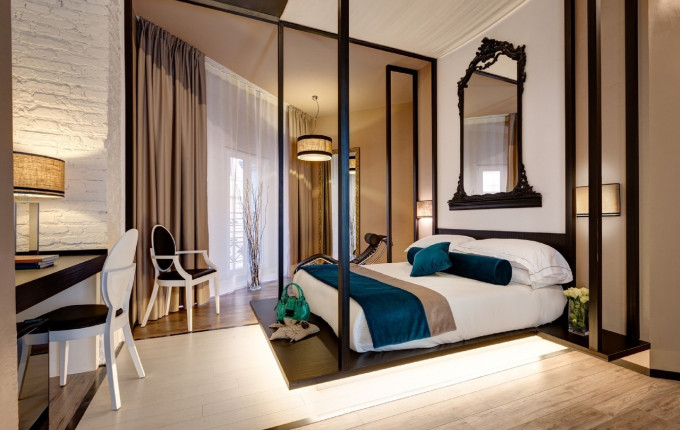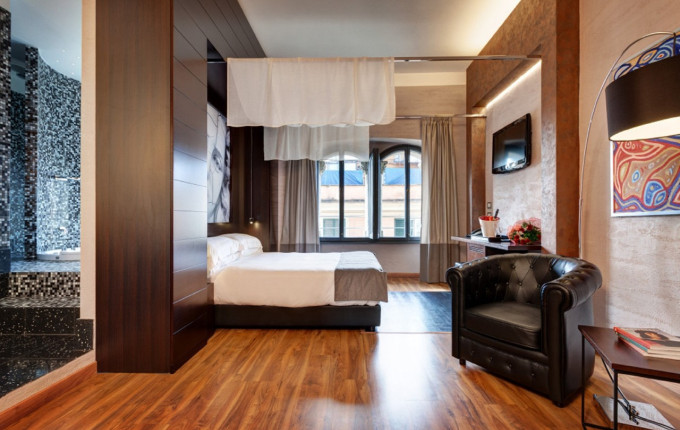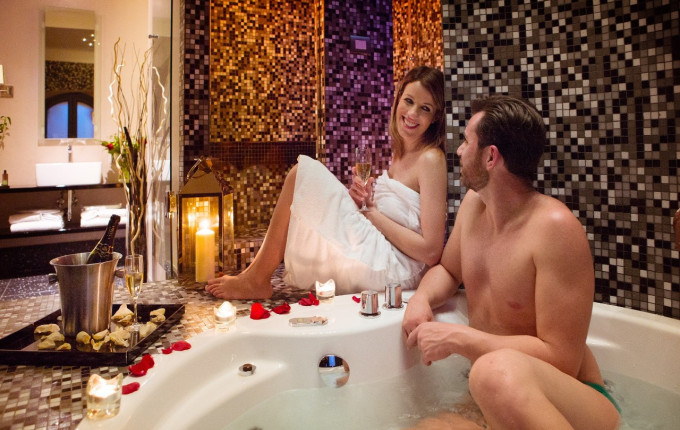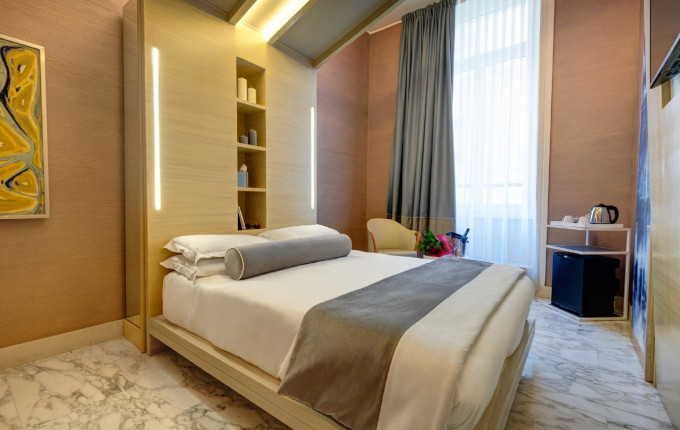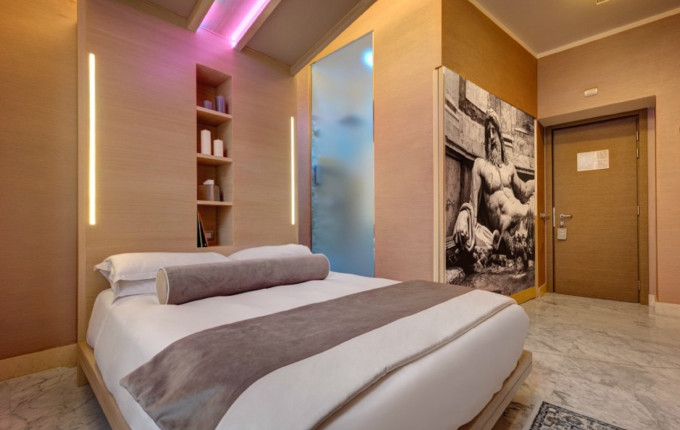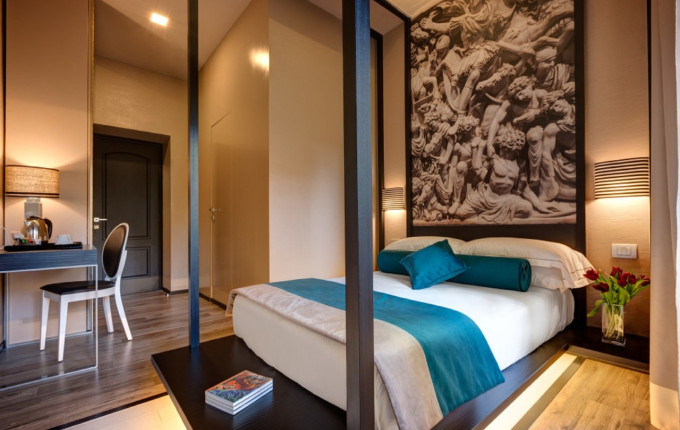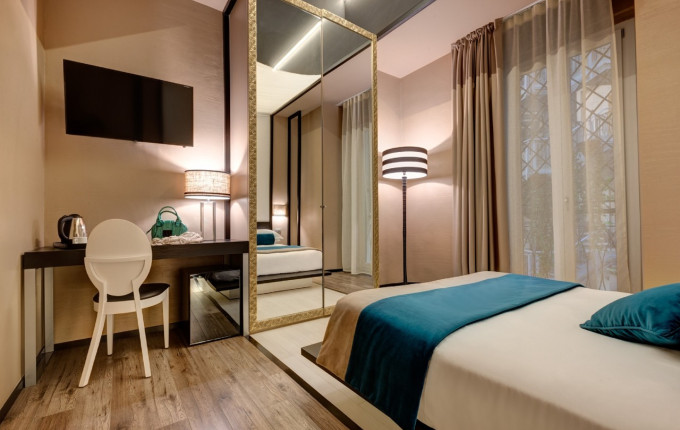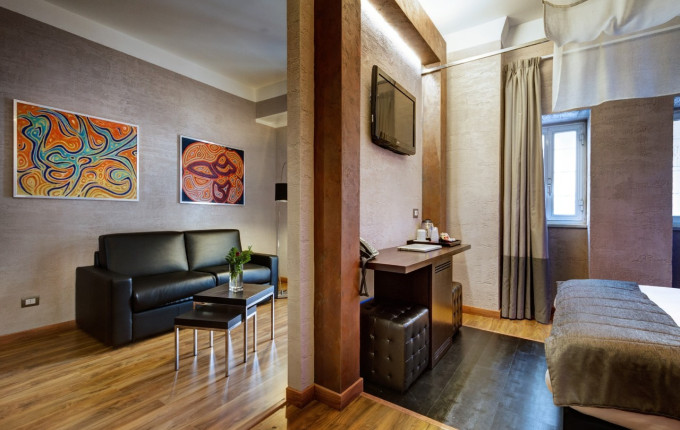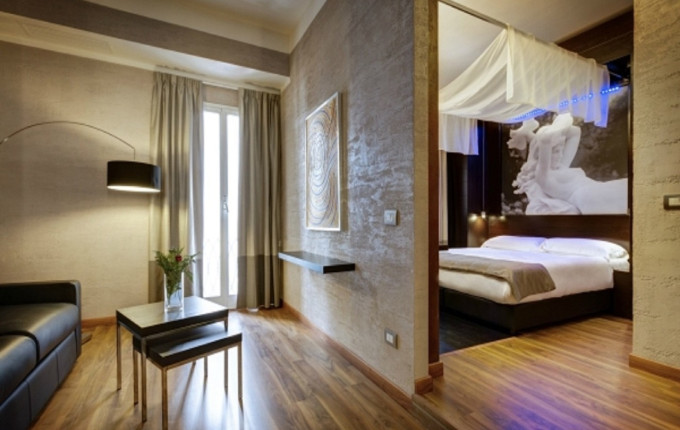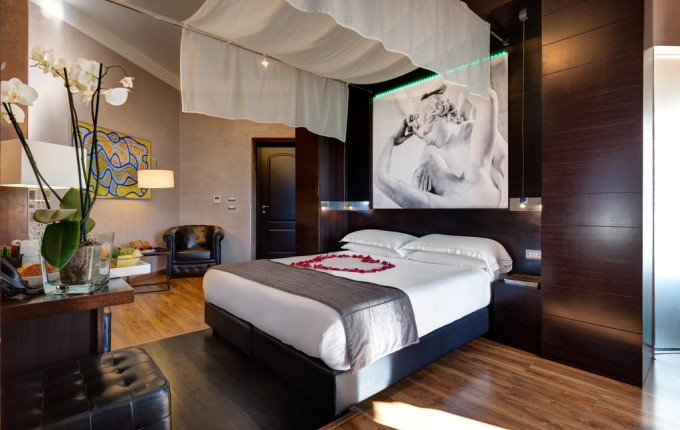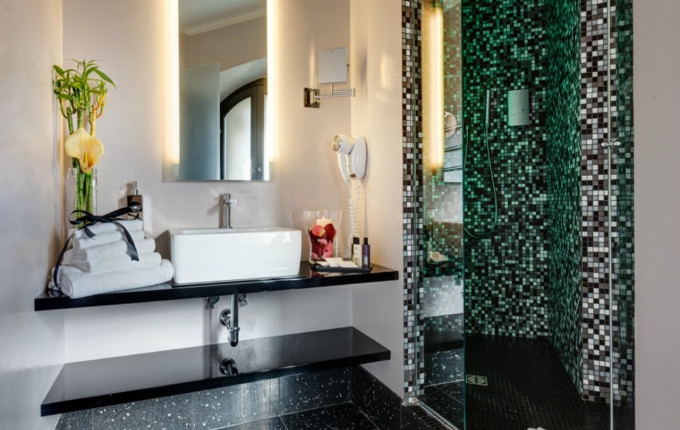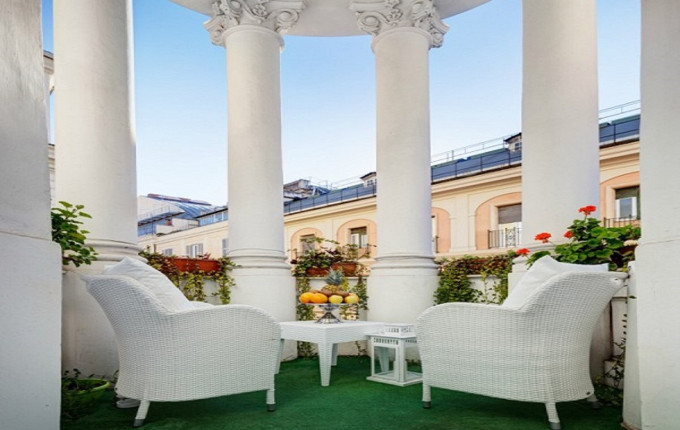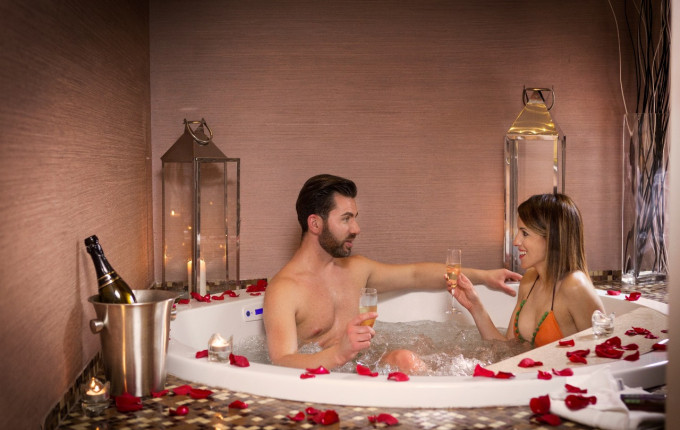 THE DHARMA LUXURY HOTEL IS A 4 STAR BOUTIQUE HOTEL LOCATED IN THE HEART OF ROME, JUST A FEW STEPS AWAY FROM PIAZZA DELLA REPUBBLICA, VIA NAZIONALE AND THE OPERA HOUSE. ITS 29 RECENTLY RENOVATED ROOMS ARE OF VARIED TYPOLOGY AND ALLOW US TO PROPOSE DIFFERENT OFFERINGS, LIKE OUR SUITES, WHICH HAVE A PRIVATE SPA, INCLUDING A JACUZZI AND A STEAMBATH.
BEING CLOSE TO TERMINI STATION, THE CITY'S MAIN STATION WILL ALLOW YOU TO VISIT THE MAIN CITY VIEWS WITH EASE.
AND WHY NOT TAKE A SPECIAL BREAK AFTER A FULL DAY OF VISITING THE CITY?
IN OUR SISTER HOTEL WHICH IS JUST 50 METERS AWAY, WE OFFER YOU THE CHANCE TO BOOK A PRIVATE SPA THAT WILL ALLOW YOU TO ENJOY AN INTIMATE MOMENT OF RELAXATION ON YOUR OWN OR WITH YOUR SIGNIFICANT OTHER.
FINALLY, YOU CAN ENJOY A TRADITIONAL OR A MODERN MEAL AT OUR RESTAURANTS, THE "COTTO" AND THE "CUCINA NAZIONALE", BOTH JUST A FEW STEPS AWAY FROM THE HOTEL. AS OUR VALUED GUESTS, WE ARE MORE THAN GLAD TO OFFER YOU A 10% DISCOUNT ON THE À LA CARTE MENU. HAVE A NICE DINNER, LUNCH OR MAYBE JUST AN APERITIF OR A COFFEE BREAK.