Modena: 6 itineraries outside the city
Itineraries
Should you stay in Modena for a few more days, we recommend 6 itineraries outside the city to discover the rest of the province of Modena. Among villages, castles, vineyards, nature reserves and automobile museums, the area offers a great variety of experiences outside the city centre. Here are some we recommend:
Ferrari Museum in Maranello (16 km)
Ferrari continues to operate from its famous headquarters in Maranello, which has long served as a global centre for all design and production activities. The museum houses a permanent exhibition and large exhibition spaces that periodically feature new exhibitions dedicated to current topics and major moments in Ferrari's history. The museum also hosts temporary exhibitions on the history of the company, actors, locations and competitions.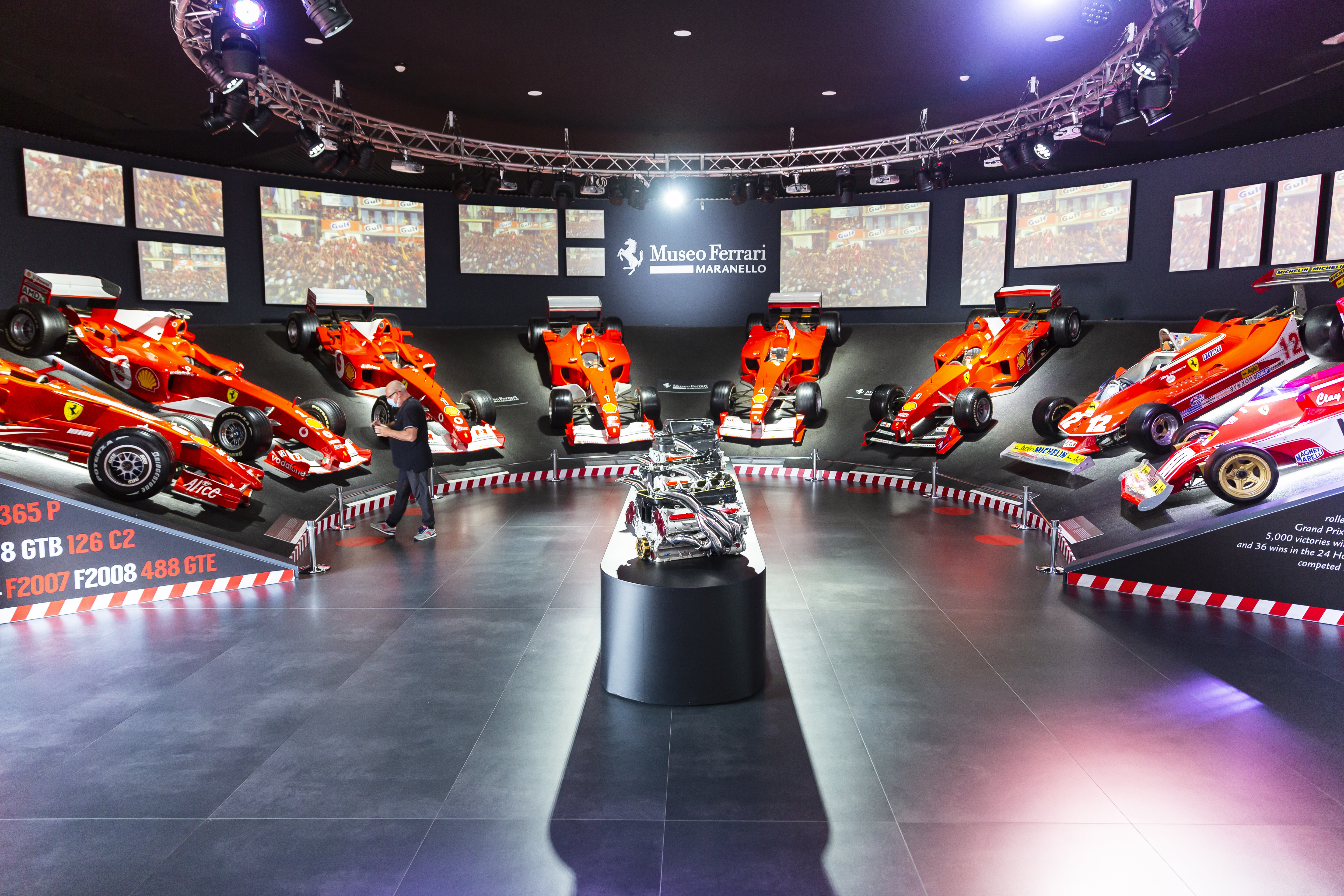 Ducal Palace in Sassuolo (20 km)
The palace, also known as the 'Delizia', is an authentic jewel of northern Italian Baroque for its architecture accentuated by fountains and surrounded by gardens, for the beauty of its interior decorations and for its excellent location in the vast Secchia valley.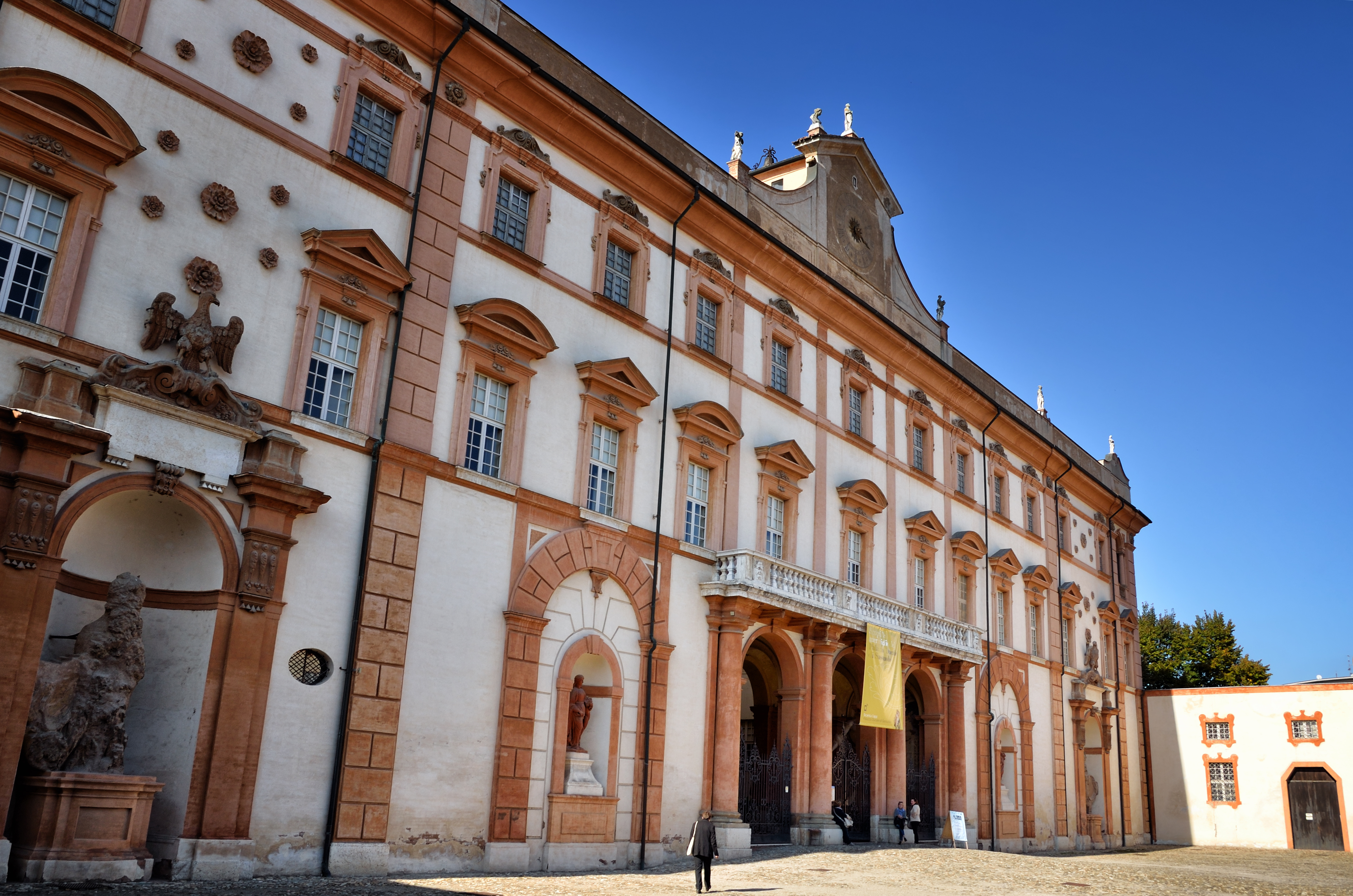 Rocca di Vignola (25km)
Vignola is known not only for its cherries but also for the magnificent Rocca dei Contrari. The date of its origin is uncertain, but it is assumed that it was built in the years following the end of the Carolingian dynasty to face Hungarian invasions. It is a quadrangular fortress with solid towers, which already existed in the 9th century. Once past the drawbridges and moat, one enters the reception rooms decorated with 15th-century frescoes. We then visit the upper floors, where highly atmospheric medieval rooms await us, and the dungeons.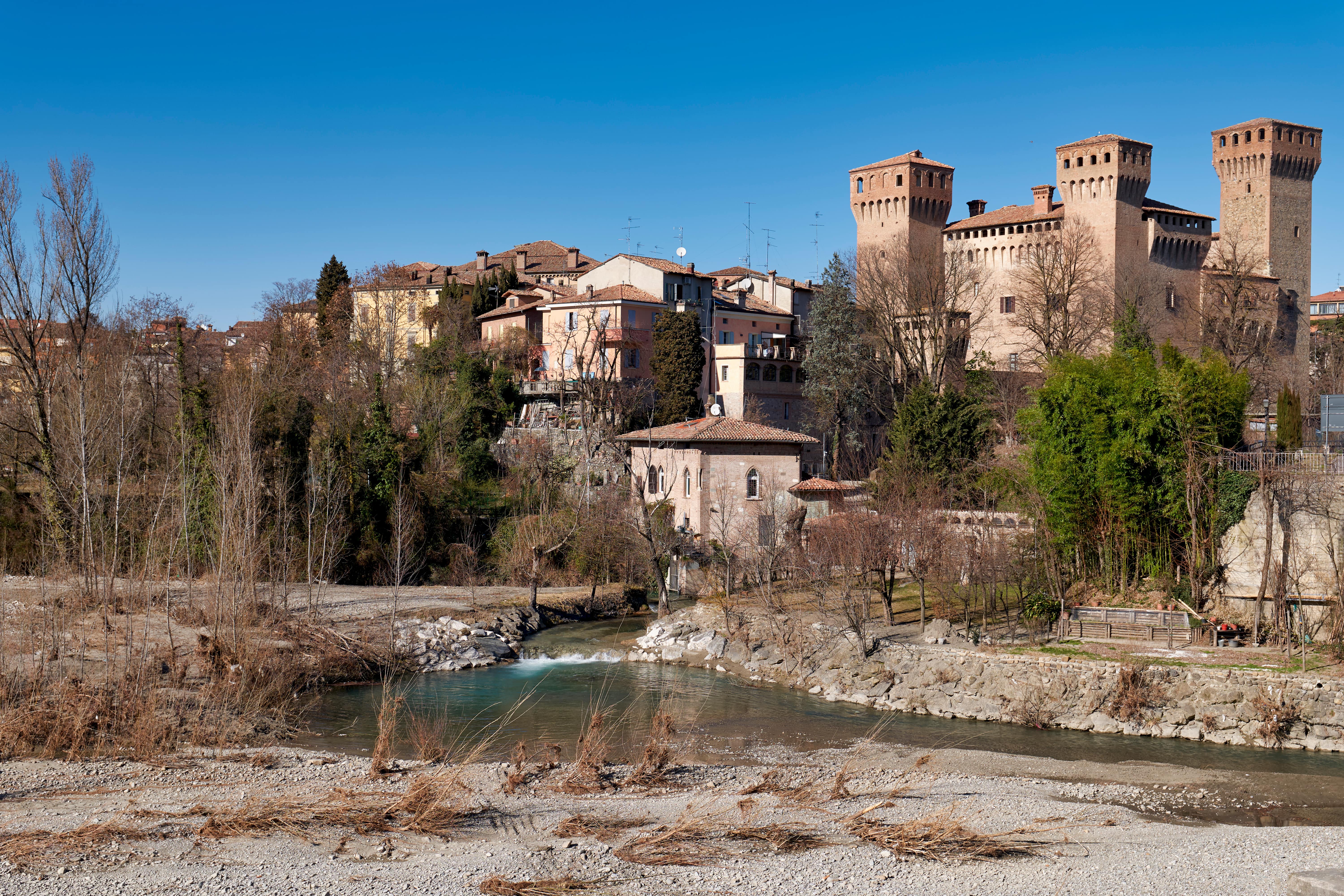 "Salse di Nirano" Nature Reserve (25 km)
In the municipality of Fiorano Modenese, the Salse di Nirano are a geological phenomenon of worldwide significance. Mud volcanoes are created when water of marine origin rises to the surface through cracks and crevices in the ground, mixing with gaseous hydrocarbons (methane) and, to a lesser extent, liquids (oil), giving rise to the classic cone or pool shapes.
Borgo di Castelvetro di Modena (18 km)
South of Modena you can visit the charming village of Castelvetro, surrounded by hills with rows of vines. This village has a deep wine culture: both Lambrusco Grasparossa and Trebbiano grapes, used for the production of balsamic vinegar, are cultivated here. It is therefore the perfect destination to relax and enjoy regional food and wine.
Carpi (19km)
It is located a short distance from Modena. It is worth reaching it to see the scenic Piazza dei Martiri, the third largest in Italy. The piazza is overlooked by the Palazzo dei Pio, the Cathedral, the theatre, the Palazzo Comunale and the Mercato del Grano. On the eastern side of the square stands the Palazzo dei Pio, consisting of several buildings dating from the medieval age to the 18th century. The Pio family transformed the former fortress into a sumptuous Renaissance residence. The grandiose palace can be visited inside on Thursdays, Saturdays and Sundays.